Port Orange Drivers Start Improving Your Record Now!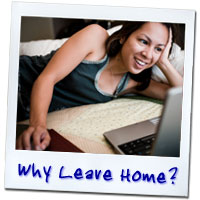 Perfect for the Florida driver looking to improve their driving record! TrafficSchool.com's Always Open point dismissal course allows Port Orange residents who have accumulated negative points due to traffic violations an opportunity to reduce them. Simply complete our Florida state approved program and watch your Volusia County DHSMV driving record progress!
The Many Benefits to This Always Open Course
The advantages of our course don't end there! You will also gain an increased knowledge of Florida traffic laws and discover new laws that have recently been implemented by the FL DHSMV. Not to mention, you will pick up valuable defensive driving techniques along the way.
4-Hour Class Details: 100% course completion done online. Never leave your home or office. The entire program is accessible anywhere there is internet capabilities. Upon successful completion of our traffic school, you would have satisfied all requirements ordered by the court and/or your Volusia County Department of Highway Safety & Motor Vehicles for traffic ticket dismissals and basic driver improvement needs.

Keep The Cost of Your Insurance Down!
The knowledge and skills that you will receive from this Always Open traffic school is matched by none. You will without a doubt become a much better driver in addition to a lower automobile rate by reducing the points on your Volusia County DHSMV driving record upon successful completion of our course.

Traffic School | Volusia County
TrafficSchool.com's Always Open course was designed for Port Orange drivers like yourself! Not only is this program convenient, secure and hassle-free, but our Always Open program helps Daytona Beach, South Daytona, Deltona, Palm Coast, and Holly Hill motorists improve their DHSMV driving record as well. Find exactly what you need with our 4-Hour (BDI/TCAC), 8-Hour Intermediary, 12-Hour ADI, Mature Drivers, & Teen Drivers Ed courses. Gain important information while becoming a skilled Volusia County driver in the process.
Proof of Your Completion
Once you successfully complete your traffic school course, we will process; and then automatically issue your DHSMV Approved Certificate to the address on file free of charge. Additional delivery services are available upon your request.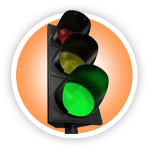 DrivingLinks.com: The One-Stop-Shop for Port Orange Drivers
Looking to attend traffic school? Or maybe you're applying for your driver's license for the very first time. Whatever it may be, find it all on DrivingLinks.com. Guaranteed to cut your search down. All information pertaining to driving is simply a click away.
Attention Drivers 55+: We've Got the Course for You!
Simple. Secure. Savings! Three promises guaranteed once you take our Always Open course. Exclusively designed for mature drivers, who are 55 years or older, our course is easily accessible online and simple to navigate. You'll never have to worry about your privacy with our secure website; and in addition to the amount of vital information you'll receive, upon successful completion you'll earn big savings on your automobile insurance rate as well.
The Perfect Course for All First Time Florida Drivers
It's mandatory that all first time drivers in the state of Florida take the Drug Alcohol Traffic Awareness (DATA) course, ordered by the Department of Highway Safety & Motor Vehicles before an actual driver's license can be obtained. With our online program, Volusia County residents such as yourself are able to complete this flexible course within the comfort of your own home. Not to mention, our Learner's Permit Exam is also accessible online so that you may complete all the necessary steps it takes to apply for your license. This course is convenient, safe and secure, but more importantly, educational. You will learn all the ins and outs to becoming a great driver, as well as all of the Florida laws and regulations of the road. In addition to satisfying your Traffic Law and Substance Abuse Education requirements, you will leave this course, feeling much more prepared, educated and ready to get your license!