Broward County is second most populated county in Florida. It stands to reason that many people in the area will result in a few moving violations. If you receive a ticket, don't stress, find out if you are eligible to take a Basic Driving Improvement course.
Do You Need Your Driving History?
Did you know that your eligibility is based in part on when you last took a driving improvement course and the number of times you taken it? Can't remember what those numbers are? The best way to find out is to request a Driver History Record from the FL DHSMV. How do I obtain my driving record?
Find Your Local Broward County DHSMV:
Deerfield Beach DHSMV
100 South Military Trail
Suite 26
Deerfield Beach, FL 33442
Lauderdale Lakes DHSMV
3718-3 West Oakland Park Blvd
Lauderdale Lakes, FL 33311
Lauderhill Oakbrook DHSMV
7217 W Oakland Park Blvd
Lauderhill, FL 33313
Margate DHSMV
2500 North State Road 7
Margate, FL 33063
*This location will close 10/25/2013*
Margate DHSMV
1135 Banks Rd
Margate, FL 33063
*This location will open for service 11/4/2013*
Pembroke Pines DHSMV
8001 Pembroke Road
Pembroke Pines, FL 33025
Pompano Beach DHSMV
2712 West Atlantic Blvd
Pompano Beach, FL 33069
*This location will close 10/25/2013*
Find Your Local Broward County Traffic Court:
Broward County Courthouse
201 S.E. 6th Street
Fort Lauderdale, FL 33301
North Regional Courthouse
1600 W. Hillsboro Blvd
Deerfield Beach, FL 33442
West Regional Courthouse
100 N. Pine Island Rd
Plantation, FL 33317
South Regional Courthouse
3550 Hollywood Blvd
Hollywood, FL 33021
Contact the Clerk of Courts by Mail:
Traffic Related Issue
Clerk of the Courts
P.O. Box 14610
Fort Lauderdale, FL 33302-4610
Not from Broward County?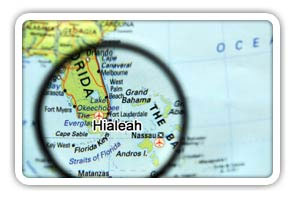 4 Hour Program: A Florida traffic school you can complete online! Approved by the Broward County Department of Highway Safety and Motor Vehicles, this course takes care of all the necessary requirements needed to fulfill ticket dismissals and basic driver improvement. Absolutely no hidden fees!
Go to Traffic School from Anywhere
Driving all around Hallandale Beach, Fort Lauderdale, Aventura, Pembroke Pines, North Miami Beach, Scott Lake, and Dania Beach and still no luck in finding the right traffic school for you? Well look no further and stop driving because our Home traffic school course is waiting for you back at your Hollywood home! As long as you have internet access, you can take our course anywhere you please, logging on and off, entirely at your own pace. There really is no simpler traffic school in all of Broward County.
Probably the simplest traffic school in all of Broward County, Florida! With only 7 sections of course material, followed by an open-book 40 question final, successful completion is just around the corner.

Proof of Your Completion
We will electronically send to your court a DHSMV approved certificate when you successfully complete our Home Florida course. With Rush Processing available, waiting until the last minute is the least of your worries.

Broward County Motorists: Improve Your Driving History Today!
Received your ticket in Florida? Don't fret! TrafficSchool.com is here to lessen those points for you when you complete our Home course. In addition to getting rid of those pesky little violations that can cause severe damage to your Broward County DHSMV driving record, you will also receive important information on becoming a much better driver in the process.
Fewer Points. Lower Premium Rates!
Take TrafficSchool.com's Home course. Keep the points off. Lower your car insurance! That's all there is to it! This is just a fraction of the many great benefits received once successfully completing our Broward County approved program. Let TrafficSchool.com help you save a little money while improving your defensive driving techniques in the process.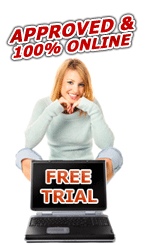 More Information. Better Resources. Visit DrivingLinks.com Today!
Access DMV forms without waiting in line. Locate driving schools. Learn how to reduce traffic ticket violation points and so much more at DrivingLinks.com. Your #1 resource for all things driving!
The Highest Quality First Time Driver Course in Florida
Take your Learners Permit Exam Online and you're one step closer to becoming a licensed driver! By enrolling in and completing DriversEdDirect.com's Florida Drug Alcohol Traffic Awareness (DATA) program, you are fulfilling your prerequisites mandated by your Broward County DHSMV in order to obtain a legal driving license. Meet your Traffic Law and Substance Abuse Education requirements while learning some of the best defensive driving techniques around. Become educated on new and pre-existing laws and regulations implemented by your Broward County DHSMV in addition to completing your written permit before applying for your official license.
6-Hour Driver Improvement Course for Seniors!
Simple. Secure. Savings! Three promises guaranteed once you take our Home course. Exclusively designed for mature drivers, who are 55 years or older, our course is easily accessible online and simple to navigate. You'll never have to worry about your privacy with our secure website; and in addition to the amount of vital information you'll receive, upon successful completion you'll earn big savings on your automobile insurance rate as well.