Stay Up to Date With the Latest DHSMV News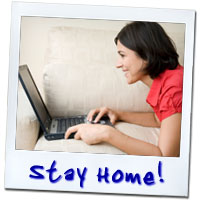 The advantages of our course don't end there! You will also gain an increased knowledge of Florida traffic laws and discover new laws that have recently been implemented by the FL DHSMV. Not to mention, you will pick up valuable defensive driving techniques along the way.
Punta Gorda Drivers Start Improving Your Record Now!
Let your tickets be a thing of the past! Drive in peace with a much cleaner driving record when you successfully complete TrafficSchool.com's Fun course. Let our Florida Traffic School program help Punta Gorda drivers from Port Charlotte, North Port, Boca Grande, Englewood, North Fort Meyers, South Venice, Cape Coral, Villas, Cypress Lake, and Iona, such as yourself improve your Charlotte County DHSMV record.
TrafficSchool.com: Convenience is Key!
You'll never find a more convenient, safe and secure traffic school in all of Florida. Charlotte County drivers are taking advantage of the many perks that our Fun traffic school has to offer! Not only will you be able to complete the Passing Improperly course entirely online, never leaving your home or office for anything; but with our "save your work and log off" policy, you have the luxury of completing your class in as little as a day or over a several week time period. It's completely up to you!

We Send Conformation to You!
You will receive a DHSMV approved certificate when you successfully complete our Fun Florida course. With variable delivery options, waiting until the last minute is the least of your worries.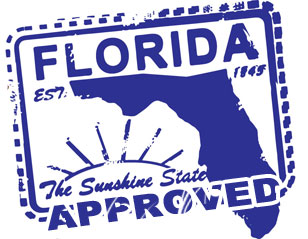 With only 7 sections of reading material and a 40 question final, this Fun course is simple enough for the most basic computer user.
4 Hour Course Details: TrafficSchool.com introduces the Florida online traffic school course that you can complete entirely online. This DHSMV (Department of Highway Safety and Motor Vehicles) approved course fulfills your Florida ticket dismissal and driver improvement needs. Price includes all state assessment fees, standard shipping & handling.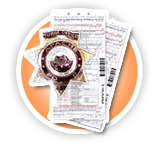 The Highest Quality First Time Driver Course in Florida
The Drug Alcohol Traffic Awareness course must be completed by all residents of the state of Florida applying for their driver's license for the first time. By completing this course, along with the Learner's Permit Exam, also offered with us, you are satisfying all requirements mandated by your Charlotte County DHSMV. Increase your knowledge of the road. Discover new Punta Gorda laws implemented by your county and learn safe driving techniques, overall building you up to become the best driver around. This course is simple, but thorough, making it an easy read with an enormous amount of valuable information, preparing you for the next step...getting your Florida state driver's license!
All the Information Punta Gorda Drivers Need With DrivingLinks.com
Access DMV forms without waiting in line. Locate driving schools. Learn how to reduce traffic ticket violation points and so much more at DrivingLinks.com. Your #1 resource for all things driving!
Attention Drivers 55+: We've Got the Course for You!
Be on your way to becoming a better driver with a much healthier piggybank. When seniors enroll in our Fun course, not only are you receiving all of the latest updates on new laws and regulations implemented by your Charlotte County DHSMV, but you will also earn big savings on your car insurance for 3 whole years! Simply, register and complete this 6-hour driver improvement course and begin your journey today. Guaranteed to enrich your life...and your wallet. Enroll Now!