Sarasota County Basic Driver Improvement Course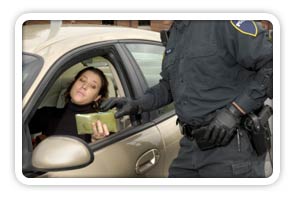 TrafficSchool.com's Fast and Easy basic driver improvement course not only satisfies the requirements mandated by the court, but it is also convenient and secure, allowing flexibility and comfort in the process. Along with the traffic collision program, or better yet known as the TCAC course, Sarasota County residents are able to complete these Fast and Easy classes once every 12 months, up to five times.
Sarasota County Residents: Looking to Clean Up Your History? Start Here!
Let our Florida state approved traffic school help you with those Passing A Stopped School Bus points that have made their way to your North Port DHSMV record. Our Fast and Easy course will not only reduce the amount of points accrued on your official driving record, but you'll be well on your way to a new and improved you!
Would you like to benefit from a generous automobile premium reduction? What Sarasota County driver wouldn't? Simply register and successfully complete this Fast and Easy course and be well on your way to enjoying big savings.

Stay Up to Date With the Latest DHSMV News
Our Fast and Easy course is multidimensional, giving you the opportunity to complete your court and Sarasota County DHSMV requirements, lower your car insurance, as well as receiving all the new and latest Florida road rules and regulations. Not to mention, becoming the best driver in all of North Port. This truly is a school of many facets.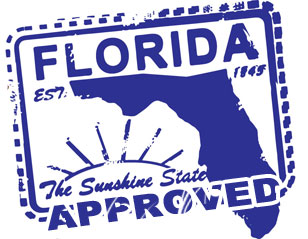 Traffic School | Sarasota County
You won't find a better traffic school in all of Sarasota County! In search of a 4-Hour Course? No problem. Or how about an 8-Hour Intermediary or 12-Hour ADI Program? No worries, we have just the course for you! Our Fast and Easy school is now accessible to all North Port drivers looking to improve their Sarasota County DHSMV driving record. With our Fast and Easy classes, you're given the option of completing it all in one day or over a course of time with our 'go at your own pace' system. You can login as many times as you want giving you complete flexibility and control. Not only are we here to help clean up your record, but we have a variety of classes for the young and mature as well with our Teen & Mature Driver's Ed courses.
The Perfect Traffic School for You
Not a fan of driving to a Florida traffic school classroom half way across town? Taking online traffic school lets you take your ticket class when you want, where you want. It's the ideal, easy, and money saving solution for residents throughout Englewood, Punta Gorda, Fruitville, Bayshore Gardens, Laurel, and Sarasota. Furthermore, you can take the course at your own pace, logging in and out as you need!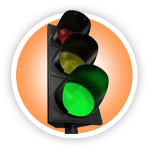 Attention First Time Drivers: No Better Preparation Than This!
TrafficSchool.com has been providing top-notch traffic school help to North Port drivers for many years. Let our sister company, DriversEdDirect.com, help first time Florida drivers too! For anyone looking to obtain their driver's license in the state of Florida, you must complete the Drug Alcohol Traffic Awareness course, which is ordered by the Sarasota County DHSMV and offered by us entirely online. By taking our DATA course, you will get up to date facts and the latest Department of Highway Safety & Motor Vehicles information, as well as thorough knowledge on road rules and regulations. We even offer the Learner's permit Written Exam online as well. Simply complete our DATA and Learner's Permit exam program and you're ready to apply for your driver's license.
All the Information North Port Drivers Need With DrivingLinks.com
Got questions? Let DrivingLinks.com help you answer them. Your first stop for all the latest DMV news and most up to date driving education resources in all of Sarasota County. Gain access to various downloadable DMV forms, traffic school locations, insurance quotes and more.
Attention Drivers 55+: We've Got the Course for You!
Drive down the cost of driving with lower insurance rates after successfully completing our 6-hour Fast and Easy course designed especially for Sarasota County drivers who are age 55 and older. The course is completed entirely online, but you don't have to be a computer expert to pass. We've made navigation easy for even the less experienced user. Enroll today and begin saving on your premium for 3 full years!